Yaldhurst Museum is Closed until further notice.
We will update the web site as soon as we know when we will reopen, We apologize for the inconvenience caused.
Please note our car storage business is still operating please use the "storage" Tab for more information.

 
In the 1960's Christchurch born Mr. Jake Cooper had an ambition to build his own museum for public viewing. After he bought the original family home (built in 1876) and 8 acres of land he set about doing just that.
With his  eye for collectibles, the help of local builders and using his network of associates Mr. Jake Cooper finally opened his museum "The Yaldhurst Transport Museum" on Boxing Day 1968.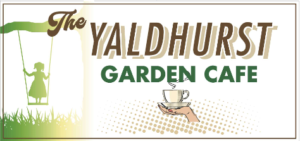 Our on-site cafe  – no museum visit is necessary – is open to the public 5 days a week; Wednesday to Sundays 10am to 3:30pm. We offer barista Coffee  with a menu of wonderful hot and cold freshly produced food.
Entry into our Fire Station is included with cafe purchases.
For 50 years the museum has been committed to offering a unique experience of New Zealand's technological past, close to the center of Christchurch and International Airport. Find us signposted just off SH73. We believe we are unique and are designated a Cultural heritage Scene by Christchurch Council.
If you are looking for something interesting and different to do and are interested in history, classic cars and other forms of vintage transport, style and technology from the last 100+ years be sure to pay our amazing private collection a visit, we are sure you will enjoy your visit to the Yaldhurst Museum.
We guarantee a trip down memory lane and for our younger visitors an insight into how things used to be.
Our displays reflect real character and atmosphere that excites memories of the past. Yaldhurst is unique and owes its special character to its history. The Yaldhurst Museum has amassed an eclectic mix of road transport including one of the largest and finest collections of horse drawn vehicles in the country. We have over 50 cars on display covering a period of 100 years, fire engines, print shop and much more.