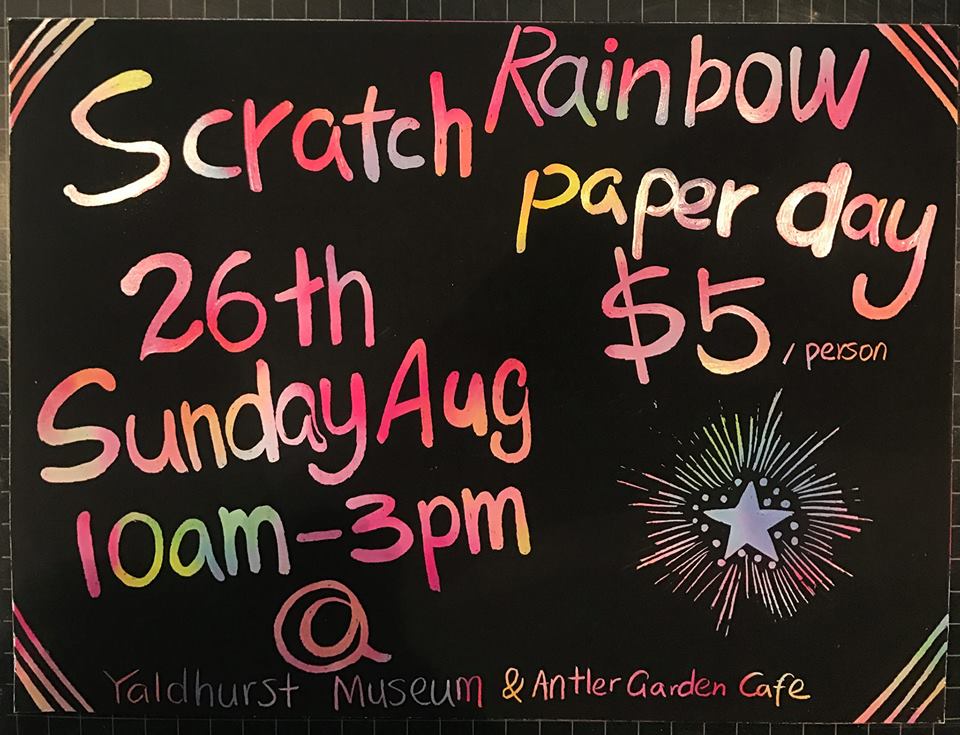 On the 26th of August The Yaldhurst Museum will be holding Magic scratch paper day. Start at 10am-3pm.
A4 size $5 each paper.
Children will love to scratch beautiful designs into these Rainbow Scraper Paper. When you make a mark with a wooden tool, you're scratching brilliant color from the dark!
These scratch papers are perfect to decorate for birthday, party day and father's day. Let your children show their creativity and make the masterpieces.
Parents are welcome to enjoy coffee at our lovely cafe while the kids are having fun with rainbow scratch paper crafts!